Own The Mindfulness and Meditation Summit Upgrade Package
Lifetime streaming and downloadable access of the entire Mindfulness and Meditation Summit

Digital session recordings: Over 35 hours of practical breakthrough video learning presentations with over 20 complementary guided audio practices

The complete 10–part mindfulness meditation series led by Andy Hobson and 10–part lovingkindness meditation series led by Sharon Salzberg

Complete video transcripts, all printed presentation materials, and additional resources
When you order this upgrade package, you'll also receive over 12 valuable bonuses, including: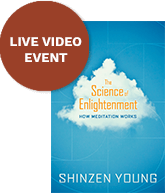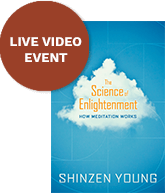 The Science of Enlightenment Mini–Retreat
Shinzen Young
An exclusive live two–hour experience with this pioneer of modern day meditation. Drawing upon principles in his book The Science of Enlightenment, this online event gathers on February 17, 2018.
(live video event; 2 hours)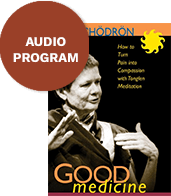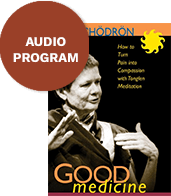 Good Medicine
Pema Chödrön
Join this beloved Tibetan Buddhist nun as she reveals a time–tested Buddhist antidote to suffering—and shows how to apply it in your own life. Here, she teaches us the simple and elegant meditation practice of tonglen, a way to engage life's difficulties to befriend ourselves, accept the past we have rejected, and widen our circle of compassion.
(audio program; 2 hours, 30 minutes)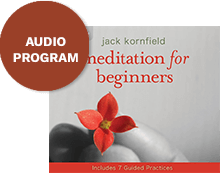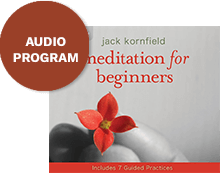 Meditation for Beginners
Jack Kornfield, PhD
From renowned teacher and author Jack Kornfield, his perennial favorite introduction to meditation. This audio program guides you step by step through the most important foundations of mindfulness meditation. An excellent daily support for getting started and staying inspired.
(audio program; 2 hours, 30 minutes)
Additional Bonuses Created Just for You!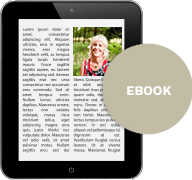 The Art of
Mindfulness in Daily Life
Vidyamala Burch
A short ebook that points the way toward establishing a fulfilling daily practice, especially for those facing chronic pain and discomfort.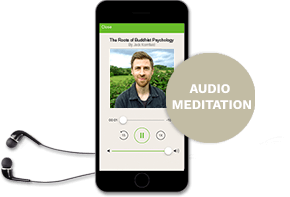 Lake Meditation
Andy Hobson
A guided audio meditation with a relaxing musical accompaniment performed by Andy himself.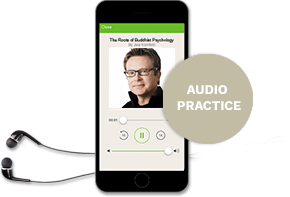 Relax and Retune
Meditation
Elisha Goldstein, PhD
A 20–minute guided audio practice for calming our nervous system and resting more fully in awareness.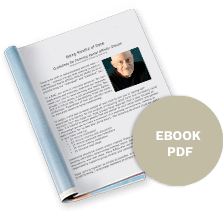 The Five Ways to
Know Yourself
Shinzen Young
An ebook PDF introduction to the ways mindfulness practice can help bring insight and clarity to the search for self.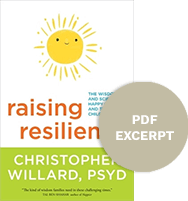 Generosity
Christopher Willard, PsyD
A selection from his new book Raising Resilience: The Wisdom and Science of Happy Families and Thriving Children.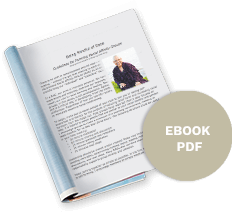 Guidelines for Forming
a Racial Affinity Group
Ruth King
An ebook PDF excerpt from Ruth's upcoming book Mindful of Race, including inquiry questions for your first group meeting.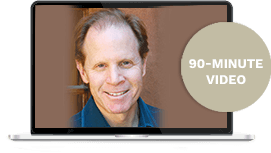 The Art and Science
of Neuroplasticity:
How Self-Reflection
and Discipline Cultivate
Neural Integration
Dan Siegel, MD
This 90–minute video offers fascinating and useful insights into the science behind neural activity and its relationship with attention, experience, and memory.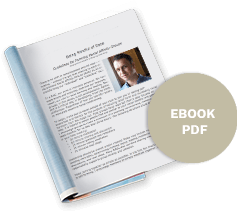 Karma:
Taking Responsibility
for Home
Ethan Nichtern
An ebook PDF that reflects upon the concept of karma and how it is largely misunderstood in modern culture.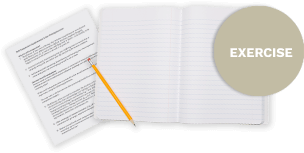 A Guided
Self-Compassion Letter
Writing Practice
Kelly McGonigal, PhD
Through writing, this self–reflection exercise helps us to tune into self–compassion and compassion toward others. An excellent weekly or monthly practice for nurturing ourselves and building an essential skill of emotional self–care.
$297
(Regular price $397)
30 Worldwide Leaders in the Field of
Mindfulness and Meditation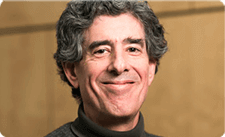 RICHIE DAVIDSON, PHD
Author of  The Emotional Life of Your Brain and coauthor of  Altered Traits
Examines contemplative practice through the lens of recent neuroscience
Details different types of meditators and why they achieve varying results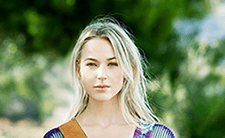 JEWEL
Singer, songwriter, and author of  Never Broken: Songs Are Only Half the Story
Explains how self–observation practices helped her work through chronic anxiety and trauma
Offers on–the–spot methods for dealing with negative thoughts and self–talk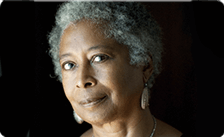 ALICE WALKER
Pulitzer Prize –winning author of  The Color Purple and Meridian
Describes how different forms of mindfulness meditation have affected her writing
Considers the practical effects of lovingkindness and tonglen meditation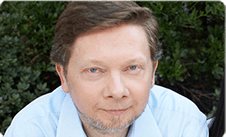 ECKHART TOLLE
Author of  The Power of Now and A New Earth
Explains the importance of incorporating meditation in our daily lives
Offers methods for achieving inner–body awareness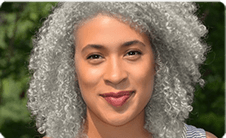 KATE JOHNSON
Author of  Friendship as Freedom
Offers time–tested pointers on how meditation practice can help alleviate heartbreak and overwhelm
Demonstrates tonglen, an essential Buddhist compassion practice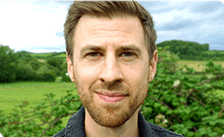 ANDY HOBSON
Creator of  Revive and Awaken and Everyday Meditations
Introduces mindfulness to brand–new learners
Brings in elements of play into what is often presented as a dead-serious practice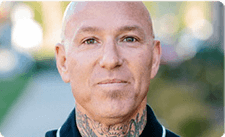 NOAH LEVINE
Author of  Against the Stream and Dharma Punx
Considers why our minds get lost in the past and future
Shows us how to recognize and disengage from compulsive thinking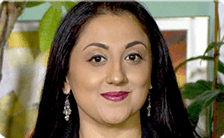 AMISHI JHA, PHD
Associate professor of psychology at the University of Miami
Reveals the effects of chronic stress on performance
Details studies that show the immediate cognitive benefits of mindfulness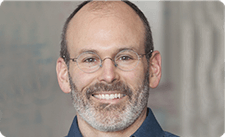 JUDSON BREWER, MD, PHD
Director of Research, Center for Mindfulness in Medicine, Health Care, and Society at UMass
Sheds light on the neural mechanisms of addiction, craving, and bad habits
Investigates how mindfulness affects positive reinforcement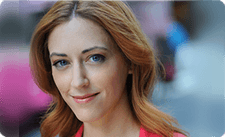 KELLY MCGONIGAL, PHD
Author of  The Science of Compassion and  The Upside of Stress
Presents research on compassion as a natural antidote to suffering
Offers a practice for deepening compassion for all beings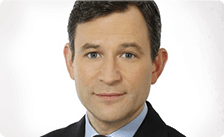 DAN HARRIS
Author of  10% Happier and co-anchor of ABC's  Nightline
Confronts the common myths about meditation and what it takes to establish a practice
Helps us to get unstuck and start meditating right now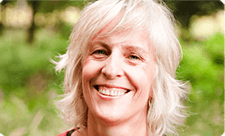 VIDYAMALA BURCH
Founder of Breathworks and author of  You Are Not Your Pain
Shares her journey of healing and acceptance after a life–altering spinal injury
Presents the basics of Mindfulness–Based Pain Management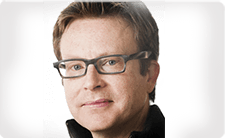 ELISHA GOLDSTEIN, PHD
Founder of The Center for Mindful Living and coauthor of  A Mindfulness–Based Stress Reduction Workbook
Delves into the common obstacles to regular mindfulness practice
Teaches us methods to create and sustain a practice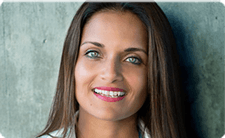 SHEFALI TSABARY, PHD
Author of  The Conscious Parent and  The Awakened Family
Asserts that current models of parenting perpetuate toxic social ideas
Highlights myths about parenting and offers alternatives to each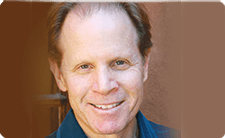 DAN SIEGEL, MD
Author of  The Mindful Therapist and Mindsight
Shares fascinating new research on the benefits of present–moment awareness
Teaches us the basic skills and concepts of maintaining presence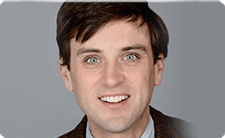 CHRISTOPHER WILLARD, PSYD
Author of  Raising Resilience and Growing Up Mindful
Discusses methods of teaching mindfulness to a wide range of kids
Helps us make mindfulness fun for children, parents, and professionals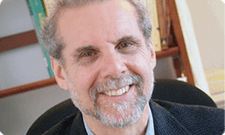 DANIEL GOLEMAN, PHD
Author of  Emotional Intelligence and coauthor of  Altered Traits
Reviews the many claimed benefits of mindfulness and separates facts from fiction
Shows how mindfulness training benefits by other inner skills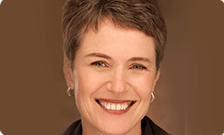 DIANE MUSHO HAMILTON
Author of  Everything Is Workable and  The Zen of You and Me
Offers three perspectives through which we can approach communication
Promotes better interpersonal skills through active mindfulness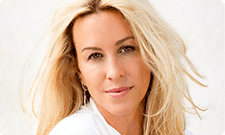 ALANIS MORISSETTE
Grammy Award®–winning singer, songwriter, and activist
Discusses different meditation modalities and how they've supported her work
Explores creativity, artistry, and how they relate to mindfulness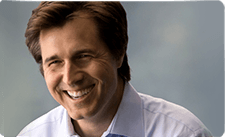 MICHAEL GERVAIS, PHD
Sports psychologist and entrepreneur
Details the benefits of mindfulness on high performance across many disciplines
Examines what it takes to cultivate healthy self–confidence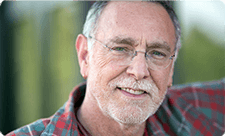 KRISHNA DAS
Grammy Award®–nominated kirtan vocalist
Comments on chanting as an act of meditation
Describes the nature of mantras and how their repetition opens the heart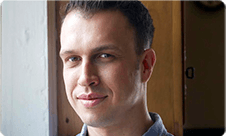 ETHAN NICHTERN
Author of  The Road Home and  The Dharma of the Princess Bride
Sheds light on our modern myths about romantic relationships and spiritual paths
Moving beyond relationships based on hope or fear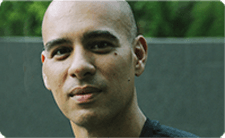 LEO BABAUTA
Author of  The Power of Less and  Essential Zen Habits
Shows how mindfulness can be the key to lasting habit changes
Shares practices for confronting and overcoming habitual behaviors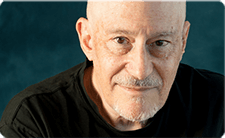 SHINZEN YOUNG
Author of  The Science of Enlightenment
Delves into the multi–dimensional truths of "impermanence"
Shows how impermanence transforms our experience of life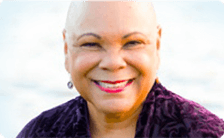 RUTH KING
Author of  Mindful of Race and  Healing Rage
Highlights one of the most important social issues of our time
Offers mindfulness–based practices for facing racial anger, guilt, and fear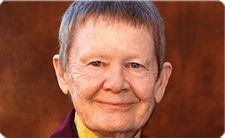 PEMA CHÖDRÖN
Author of  How to Meditate and Fail, Fail Again, Fail Better
Offers advice on how to abide with and grow from painful experiences
Leads listeners in a practice for cultivating empathy in the face of disturbing world events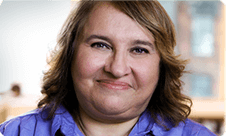 SHARON SALZBERG
Author of  The Kindness Handbook and  Lovingkindness
Why cultivating self–love also helps deepen our connections to others
Shows us methods for delving into the self with mindfulness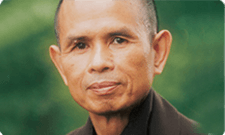 THICH NHAT HANH
Zen master and author of  Living Buddha, Living Christ
Explains why mindfulness of the breath is such a simple but potent practice
Considers the necessity of embracing suffering rather than turning away from it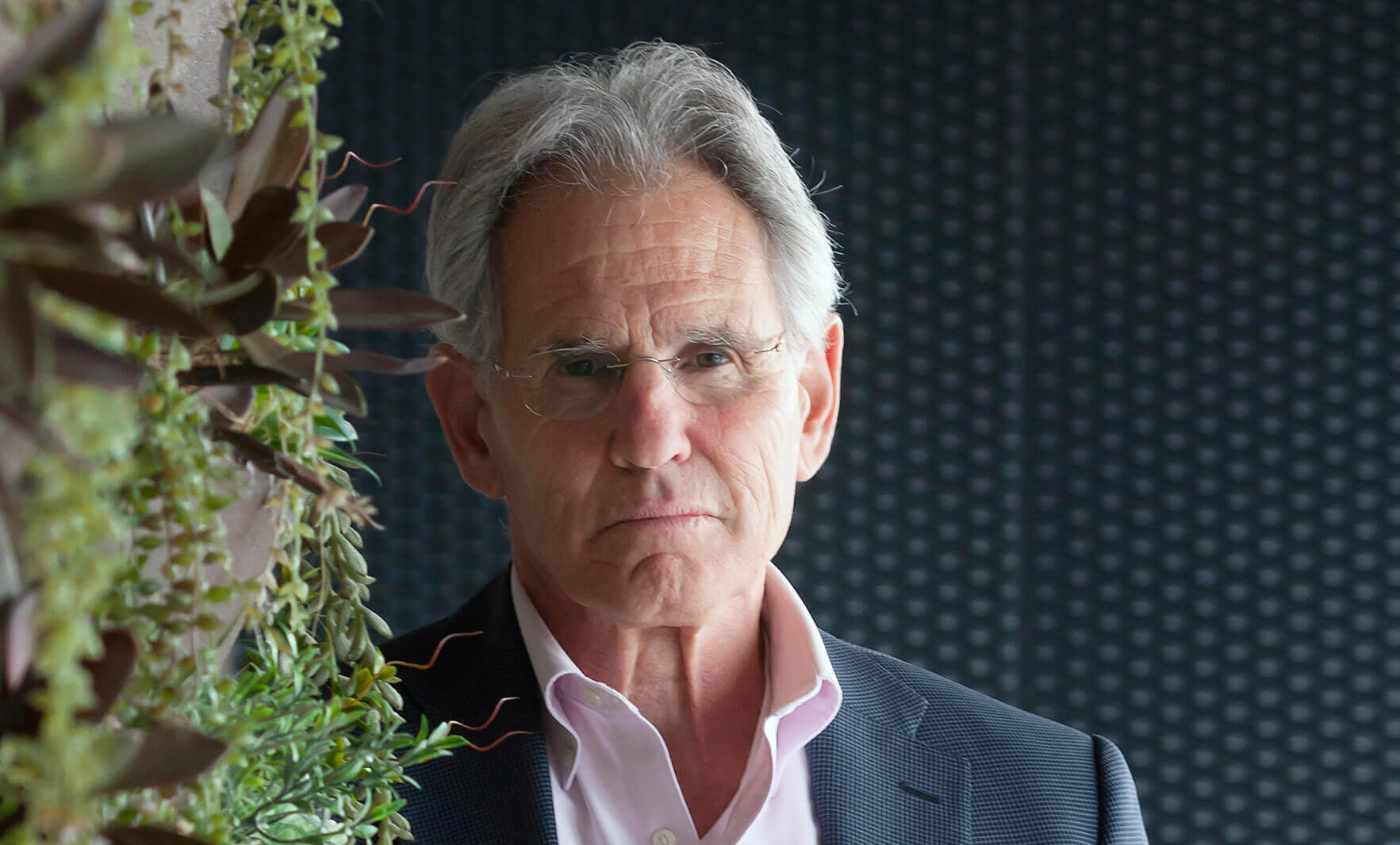 JON KABAT-ZINN, PHD
Author of  Mindfulness for Beginners and  Full Catastrophe Living
Reveals everyday difficulties as gateways to mindfulness practice
Lends guidance for meeting the suffering of the world with openhearted compassion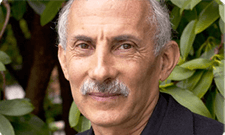 JACK KORNFIELD, PHD
Author of  A Lamp in the Darkness and  A Path with Heart
Gives a guided tour of the different domains of mindfulness
Leads listeners into the power of loving awareness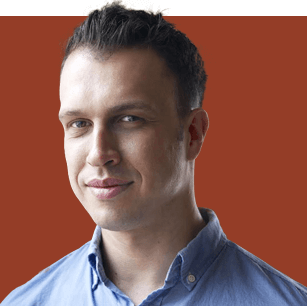 "We only have one wireless connection with the real internet, and that's our mind. There isn't a single moment in our lives when our mind is not functioning as the basis of all our interactions—not even one. So it makes sense to train ourselves in the skillful operation of this basic interface. This is what meditation is for."
Ethan Nichtern


Summit Co–host
Welcome to The Mindfulness and Meditation Summit
Transform Yourself, Your Community, and the World with
30 Leading Spiritual Teachers and Visionaries
Global conflicts and catastrophes

The accelerating pace of information and daily communications

Technological leaps full of unknown promises and perils
We are certainly living in interesting times.
Amid all of it, could you use a greater reservoir of calm, clarity, compassion, and energy?
An ever–growing number of thought leaders and influencers are realizing that to effect positive outward changes in the world, we need to start making profound shifts in our inner lives as well.
How?
With mindfulness meditation—the most powerful and effective first step that you can take to completely change the way you perceive, feel, and act in the world.
What Is Mindfulness?
Mindfulness is an abiding "baseline" of awareness and non–resistance available in any situation, whatever we're experiencing.
As meditation teacher Jack Kornfield describes it:
Instead of fearing painful experiences and running away from them, or grasping after pleasant experiences hoping that somehow they will last, we realize that we have the capacity to be present for all of life—that we can live more fully and freely just where we are.
The good news is that mindfulness is like any physical skill—it can be strengthened and refined on the cellular level.
Mindfulness and other forms of meditation literally change your brain to help you manage your emotions, amplify attention and clear decision–making, and improve how you relate with others.
In research spanning many fields, scientists are discovering that mindfulness–based meditation—especially when combined with training in emotional intelligence, compassion practices, and other simple practices—rewires our neural pathways to yield these and many other benefits.
Transforming the Real World by
Transforming Ourselves
The healthy skeptic in you may be asking: "Is meditation really relevant when so many obvious concerns call for urgent and immediate action?"
As you'll hear from many of our summit presenters, consider this perspective: "If we're full of fear or anger or experiencing despair and 'burn out,' we simply cannot be fully effective in helping others."
Now imagine yourself with the research–proven strengths of mindfulness and compassion on your side:
You gain a foundation of calm and inner stability.
Your empathy for and understanding of others grows.
You gain wider and deeper insight into "unsolvable" problems, both personal and social.
With that clarity of vision, you choose wiser goals and make more confident decisions.
In the face of crises and setbacks, you're more resilient—you receive successes and failures alike with acceptance and grace.
You begin to experience who you are not just as an individual but as part of a greater, interconnected whole.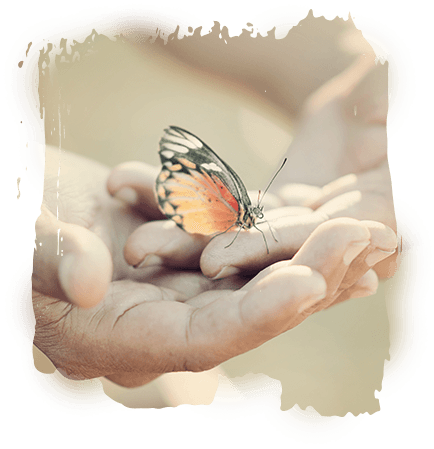 All of these shifts create a "ripple effect" that affects your family, friends, workplace, and community. And those people, in turn, influence everyone that they're connected with.
It creates positive "chain reactions" to counter the negative ones at the heart of so many of our problems today.
And . . . it all starts within you—with much less effort than you might think.
Are you ready to begin learning how to start bringing mindfulness into your life, and into our vast, interconnected network of humanity?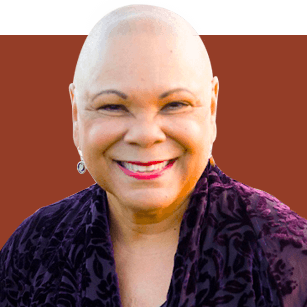 "Mindfulness does not mean putting out the fire of rage or hurt. It's about pausing to bear witness, not changing or fixing, and allowing whatever emerges to soften, shift, and change as it will."
Ruth King
The Mindfulness and Meditation Summit
Online Experience

NEW NEUROSCIENCE
---
Learn emerging tools and principles for amplifying and accelerating the benefits of mindfulness meditation—creativity, mental focus, emotional calm

Interconnectedness
---
Experience the shift from a limited self–identity to a vaster consciousness that connects us to all of humanity and the planet

Mindful Kids
---
For parents, caregivers, and educators, discover the keys for nurturing emotional calm, interpersonal mastery, and success in children

Resilience
---
Use mindfulness training to amplify your ability to bounce back from failure, intense exertion, and setbacks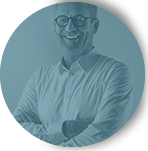 Taking Action
---
Discover how mindfulness can radically shift how you face and engage with racial and social biases, conflicts, and crises of all kinds

Work–Life Balance
---
Work together better, become a more compassionate leader, and nurture a more successful organization
30 Worldwide Leaders in Meditation and Mindfulness
Learn more about our presenters and their gifts to you
Daily AM & PM Community Meditations
One of the best ways to establish a solid meditation practice is with the support of community. During this summit, we'll be doing just that. Each morning and evening will begin and end with a 15–minute group audio meditation: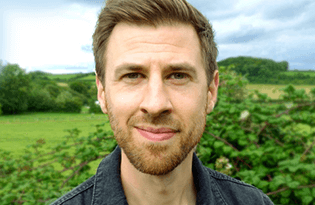 Andy Hobson
10 am EST
Andy Hobson guides us through 10 mindfulness meditation sessions, each one introducing a different dimension of mindfulness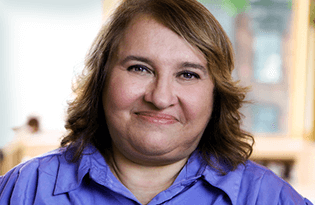 Sharon Salzberg
10 pm EST
Sharon Salzberg closes each day with a guided lovingkindness practice–a powerful and traditional complement to mindfulness meditation
When you buy the upgrade package, you'll have access to all 20 of these daily meditation sessions.
1

RICHIE DAVIDSON, PHD  
January 22, 2018 at 10 am MT, 12 pm ET


Day 1: Mindfulness Comes of Age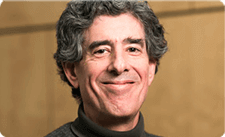 "Meditation and the Science of Altered Traits"
In this opening interview, Tami Simon speaks with Richie Davidson, PhD, about his neuroscientific research into the effects of contemplative practice on the mind and body. Drawing on recent discoveries, Richie details the principles that underlie the development of resilience and equanimity, how to confront toxic personal narratives, and the cultivation of innate human goodness. Join Richie to learn about:
The differences between constructive and deconstructive practices
The three "levels" of meditators and what differentiates them
Why some practitioners are able to alter personal traits and others cannot
2

ALICE WALKER  
January 22, 2018 at 2 pm MT, 4 pm ET


Day 1: Mindfulness Comes of Age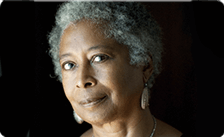 "Meditation as a Doorway to Joy and Liberation"
In this special interview between celebrated author Alice Walker and Tami Simon, Alice discusses her early discovery of a deep peace and radiance within herself, which she later rediscovered through the practice of meditation. Alice talks about the necessity to meet all beings with compassion, without exclusion. She also talks about meditation as a "loyal friend" and the specific practices of lovingkindness and tonglen, two practices which have played an important role in Alice's life. Other topics include: how meditation has influenced Alice's writing; "disappearing" in meditation and how Alice understands this experience; what it means to embrace the part of us that feels broken and how meditation can help; meditation and the work of social activism; why Alice believes joy and wisdom are linked; and more. Join Alice for a conversation that transmits her love of life and learn more about:
Using meditation to cultivate an awareness of emptiness, personal bravery, and an interconnection to all things
The interplay between formal meditation and the meditation of everyday life
Meeting our own suffering with joy, compassion, and lovingkindness
Meditation as a step toward liberation from all of the forces that tie us down
3

JEWEL  
January 22, 2018 at 6 pm MT, 8 pm ET


Day 1: Mindfulness Comes of Age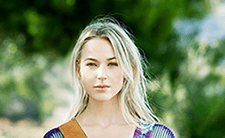 "Jewel on Meditation: Hardwood Grows Slowly"
How can we cultivate mindfulness in the face of trauma, challenging circumstances, and chronic negative thoughts? For Jewel, this is more than a theoretical question. After a childhood of neglect, abuse, and homelessness, the singer–songwriter used mindfulness meditation and other self–observation techniques to deal with her own anxiety and self–criticism. In this interview with Tami Simon, Jewel uses the metaphor of the Alaskan trees of her youth to describe how mindfulness practice has helped her develop better resilience and equanimity. Here Jewel will explore:
How to discover your own "antidote thoughts" for negative self–talk
Journaling as a gateway to observing and questioning our own thoughts
On-the-spot practices for soothing anxiety
The keys to living more gratefully
4

NOAH LEVINE  
January 23, 2018 at 10 am MT, 12 pm ET


Day 2: Let's Start Meditating Now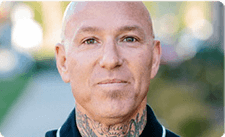 "Breaking the Addiction to Our Minds"
The first foundation of mindfulness asks us to direct our full attention to our bodies and the sensations created by the breath. In order to be fully present with the breath and body we have to learn how to ignore our thinking mind. This proves to be the initial challenge in meditation as we break our addiction to the mind's tendency to wander in the future and past.
Mindfulness of breathing
To recognize, accept, investigate, and disengage from the thinking mind
Embodied awareness of the impermanent nature of all sensation
GUIDED MEDITATION
A 15-minute guided meditation practice to tune into the sensations of the breath and body. Relax and sharpen your mind as Noah guides you into the depths of breathing in the present moment with compassion and mindfulness.
5

KATE JOHNSON  
January 23, 2018 at 2 pm MT, 4 pm ET


Day 2: Let's Start Meditating Now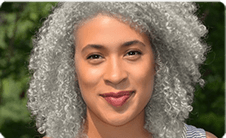 "Resilient Heart: Compassion Practices for Openness Without Overwhelm"
Many people enter meditation practice through the doorway of heartbreak. Whether you're suffering from a breakup, feel overwhelmed by injustice, or are coping with a tragic loss—Buddhist wisdom offers practices for transforming suffering and isolation into resilience and connection. This beginner's introduction teaches us two time-honored compassion practices that build the capacity of the heart, with contemporary perspectives on how compassion for ourselves and others can help us to love wisely and deeply even in difficult times. Participants will learn:
Compassion as the quivering of the heart in response to suffering, and the capacity to respond with appropriate action
Compassion practices as an antidote to both numbness and overwhelm
How regular compassion practice can help us build the capacity to meet the inevitable challenges of our lives
GUIDED MEDITATION
Two contemplative practices: a karuna meditation from the Theravada Buddhist tradition, and a tonglen practice from the Tibetan canon.
6

ECKHART TOLLE  
January 23, 2018 at 4 pm MT, 6 pm ET


Day 2: Let's Start Meditating Now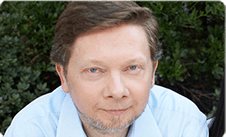 "Opening to the Depths of the Present Moment"
In this special broadcast, join world-renowned spiritual teacher Eckhart Tolle as he discusses the many facets of meditation. Topics include: saying "Yes" to the present moment; observations on incorporating meditation into daily life; doorways to experiencing inner space; specific forms of attention-based meditation practices; opening to the depths of Presence beyond our ego-based drives and desires; and more. Participants will learn about:
Meditating on the breath as well as objects
Inner-body meditation
Transforming consciousness through surrendering to the always-available Now
7

ANDY HOBSON  
January 23, 2018 at 6 pm MT, 8 pm ET


Day 2: Let's Start Meditating Now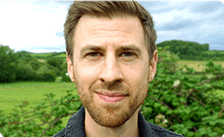 "Bringing Playfulness to Your Practice, for Beginners and Beyond"
A practical and experiential introduction to meditation for beginners and anyone early in their meditation journey. Learn about the key concepts, philosophy, and science behind mindfulness, as well a guide on how to start your own meditation practice with a little playfulness and fun. Topics include:
Anyone can meditate
It's normal for your mind to wander off during meditation
Meditation is about paying attention to your experience of the present moment
Why playfulness and curiosity are key qualities to bring to meditation, and more
GUIDED MEDITATION
Coming Back to Your Senses with Playfulness: A short meditation practice to help you to reconnect with your body.
8

KELLY MCGONIGAL, PHD  
January 24, 2018 at 10 am MT, 12 pm ET


Day 3: The Neuroscience of Mindfulness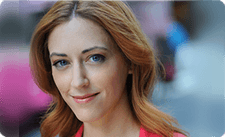 "The Neuroscience of Compassion"
Compassion is a heartfelt and courageous response to suffering. This session will explore how insights from neuroscience can help you tap into your compassion instinct. We'll explore:
How compassion training changes the brain's response to suffering and can strengthen your ability to respond to life's challenge with kindness, empathy, and bravery
How to awaken heartfulness and mindfulness to deepen our capacity for compassion and self-compassion.
GUIDED MEDITATION
A guided meditation for deepening compassion for the one person we most often have trouble treating well—ourselves.
9

JUDSON BREWER, MD, PHD  
January 24, 2018 at 2 pm MT, 4 pm ET


Day 3: The Neuroscience of Mindfulness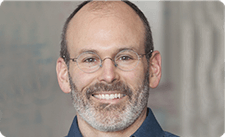 "The Craving Mind"
We are all vulnerable to craving. Whether it's a compulsion to constantly check social media, binge eat, smoke, excessively drink, or any other behavior, we may find ourselves uncontrollably repeating negative behaviors. Why are bad habits so hard to overcome? In 2014, Time magazine declared a "mindful revolution" due to its growing popularity and growing body of research suggesting that mindfulness may help to treat a number of health-related problems from general stress-eating to anxiety to addiction. However, little is known about the underlying psychological mechanisms and related brain processes. Drawing from both clinical studies and brain imaging research, Dr. Brewer discusses recent evidence that helps to unravel these mysteries and how these insights might apply to our own lives. Here you will learn how to:
Differentiate types of reward-based learning, such as positive and negative reinforcement
Assess how mindfulness targets reward-based learning
Apply understanding of mechanisms of reward-based learning to habit change
Discuss the brain mechanisms underlying mindfulness and self-referential processes
10

AMISHI JHA, PHD  
January 24, 2018 at 6 pm MT, 8 pm ET


Day 3: The Neuroscience of Mindfulness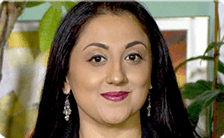 "Building Cognitive Resilience with Mindfulness Training"
This presentation will discuss recent scientific findings regarding the effectiveness of mindfulness training programs to promote resilience. A large and growing body of literature finds that high stress degrades attention and working memory, and weakens the capacity to regulate emotions. Further, protracted periods of high stress may lead to performance failures and psychological illness. Amishi's lab investigates the benefits of mindfulness training in a broad range of high-stress/high-performance groups. Learn about:
Research on benefits to athletes, military service members, and others in extremely high-stress situations
How mindfulness training improves resilience, working memory, focus, and emotional regulation—and prevents burnout
GUIDED MEDITATION
A ten-minute guided mindfulness practice that looks to the breath, body, and the expanded field of experience to cultivate greater mindful awareness.
11

DAN HARRIS  
January 25, 2018 at 10 am MT, 12 pm ET


Day 4: Obstacles and Challenges in Meditation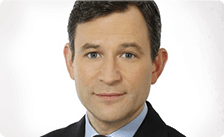 "Tackling the Myths, Misconceptions, and Self-Deceptions That Stop You from Meditating"
Dan illuminates the myths and misconceptions that block people from meditating. Even as meditation moves from something "weird" into the mainstream, most people still aren't meditating. In 2017, Dan embarked on a research mission, taking a cross-country meditation tour (18 states in 11 days) to understand the things that get in the way of meditation and help knock them down. Dan will share the myths he uncovered, how to overcome them, and tips for how to start a meditation practice. Join Dan to discover:
The scientific benefits and the impact meditation can have on your day-to-day experience of life
How to make time for meditation in your life, even when "no free time" is the number one obstacle
A thorough debunking of the myth that to meditate correctly you need to clear your mind—which is impossible
GUIDED MEDITATION
A Meditation That Proves You Don't Suck at Meditation: Dan offers a quick guided practice to highlight the fact that noticing the flow of our own thoughts–especially the distracting ones–is an important first step for meditation.
12

VIDYAMALA BURCH  
January 25, 2018 at 2 pm MT, 4 pm ET


Day 4: Obstacles and Challenges in Meditation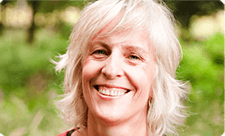 "Free Your Mind When Your Body Hurts: An Introduction to Mindfulness–Based Pain Management"
Vidyamala will introduce key principles and practices from her signature Breathworks Mindfulness–Based Pain Management (MBPM) program. She will also share some of her personal story–how, after a serious spinal injury left her disabled more than 40 years ago, MBPM helped her take charge of her life. Vidyamala will describe the phases of Denial, Bargaining, Acceptance, and Flourishing that she experienced on her healing journey. She will also share key practices from MBPM that can help to relieve pain. Other topics include:
How to live well with pain and disability
How the experience of pain can be divided into primary and secondary suffering, and how mindfulness can help us with each
The central importance of embodied breath awareness
The crucial place of kindness and the importance of mindfulness in daily life
GUIDED MEDITATION
A guided breath–based body scan. This will help you rest your awareness deeply inside your body and to soften resistance to any pain you may be experiencing.
13

ELISHA GOLDSTEIN, PHD  
January 25, 2018 at 6 pm MT, 8 pm ET


Day 4: Obstacles and Challenges in Meditation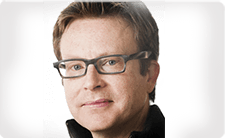 "Toward Sustainable Happiness"
With all the apps, classes, and other opportunities we have today to support a mindfulness meditation practice, research (and our own personal experiences) shows that it's very difficult to create and sustain a meditation practice. Understanding some key obstacles to meditation and the brain's implicit decision–making process gives us clues as to how we can work with our minds and environment to discover the long–term benefits of mindfulness and meditation. Highlights:
Three major obstacles to everyone's meditation practice
Two supportive strengths to lay the foundation for a stronger practice
The X–factor for enduring change
GUIDED MEDITATION
This 20–minute meditation comes from Elisha Goldstein's six–month online mentorship program, A Course in Mindful Living. The intention is to train our ability to relax our nervous systems to strengthen our mindfulness practice.
14

SHEFALI TSABARY, PHD  
January 26, 2018 at 10 am MT, 12 pm ET


Day 5: Family, Parenting, and Authentic Connection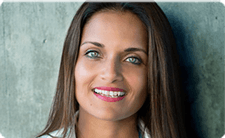 "The Awakened Parent"
According to Dr. Shefali Tsabary, the current paradigm of parenting is badly broken. In fact, the ways we raise children—and indeed, how we were raised—are the primary reasons why societal ills such as xenophobia, racism, and greed continue to perpetuate across generations. Here Shefali proposes an inversion of the old model, suggesting that childhood is meant to be a journey of self–discovery for both children and their parents. It is only when parents have done enough inquiry and inner work to understand their own issues that they can join their children in the search for their true selves. Join Shefali to examine:
The many "conditional cultural lies" about parenting
Why surrendering the illusion of control is the only way not to project old wounds onto our children
How we can reject old myths and allow children to chart their own course through life
15

DAN SIEGEL, MD  
January 26, 2018 at 2 pm MT, 4 pm ET


Day 5: Family, Parenting, and Authentic Connection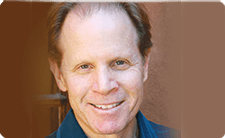 "The Power of Presence in Parenting and Pedagogy: How Relationships and the Brain Support the Development of a Resilient Mind"
This session explores exciting new findings that reveal how the learnable skill of being present—receptive to and aware of what is happening as it is happening—leads to improvements in mental well–being, relationship skills, and even medical health. Understanding the mechanisms of presence that occur in our mental lives, our relationships, and in our brains will be the starting place for learning basic skills that each of us can use to create more presence in our professional and personal lives. Here Dan covers:
What is Presence?
How does awareness relate to attention?
What is the overlap between the social brain and consciousness?
Integration and well–being
Cultivating mental health through the integration of consciousness
GUIDED MEDITATION
The Wheel of Awareness: This is a meditation for the integration of consciousness as we differentiate "rim" elements and "hub awareness" from each other, linking them with our focus of attention.
16

CHRISTOPHER WILLARD, PSYD  
January 26, 2018 at 6 pm MT, 8 pm ET


Day 5: Family, Parenting, and Authentic Connection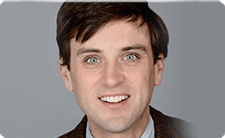 "Growing Up Mindful"
As the practice and research of mindfulness take off, more families are seeking ways to share such practices with children. Dr. Willard will share methods for parents and professionals to practice themselves and share with young people. Mindfulness is more than just breathing. Here, viewers will explore tailored techniques for those with learning differences, medical concerns, and mental health issues—including awareness, movement, games, play, and creative activities for all ages. Key topics:
The neuroscience of mindfulness and compassion
Adapting mindfulness to all kinds of minds
Making mindfulness fun, and making mindfulness stick
GUIDED MEDITATION
Dr. Willard shares several short meditation practices adapted for children.
17

DANIEL GOLEMAN, PHD  
January 27, 2018 at 10 am MT, 12 pm ET


Day 6: The Workplace, Leadership, and Mindful Communication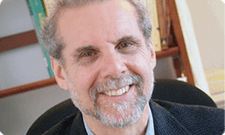 "Altered Traits: The Benefits of Mindfulness for Leadership and Emotional Intelligence"
Meditation has multiple benefits—but maybe not the ones you've heard about. A rigorous review of the research eliminates many dubious claims about mindfulness and highlights the strong ones. Benefits of mindfulness start right away for beginners, get stronger with long–term practice, and are truly spectacular at the highest practice levels.
Meditation and how it benefits leaders
Why mindfulness requires emotional intelligence training to be of maximum benefit to organizations
The profound effects of bringing meditation–derived skills into education
18

DIANE MUSHO HAMILTON  
January 27, 2018 at 6 pm MT, 8 pm ET


Day 6: The Workplace, Leadership, and Mindful Communication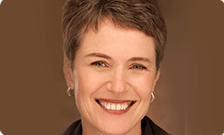 "Mindful of Perspectives in Communication"
Language gives us a choice of three points of view: "I," "You," and "It." The "I" perspective requires us to express ourselves; the "You" perspective demands good listening skills, and the "It" perspective teaches us to observe carefully. Mindfulness of these points of view transforms our communications. Join Diane to:
Learn to be mindful of our perspectives in communication
Practice expressing in first person
Enjoy listening in second person
Cultivate careful observation when using third person
Learn to take a perspective on your perspective
GUIDED MEDITATION
Compassionate Exchange: This is a variation on tonglen meditation. Beginning with the ego–centric self, we will expand our identity to ethnocentric, to world–centric, and to kosmic–centric perspectives, receiving pain and distress at each level and exchanging it for compassion.
19

ALANIS MORISSETTE  
January 28, 2018 at 10 am MT, 12 pm ET


Day 7: Creativity and Performance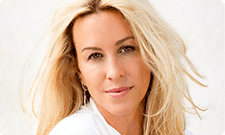 "Taking a Beautiful Seat and Trusting Life"
Singer, musician, and longtime meditation practitioner Alanis Morissette talks with Tami Simon in an exclusive interview about her own mindfulness practices and how they have helped her through both difficult and wonderful times. Throughout this lively conversation, Tami and Alanis touch upon the many ways that "taking one's seat" in present–moment consciousness can help us deal with anything that life has to throw at us. Join Tami and Alanis to learn about:
The creative process as a form of focused meditation
How the needs and desires of the ego can actually serve as effective portals to awareness
Cultivating open awareness as a way to directly face death and mortality
Ways we can encourage dialogue between the different voices and impulses of the self
20

MICHAEL GERVAIS, PHD  
January 28, 2018 at 2 pm MT, 4 pm ET


Day 7: Creativity and Performance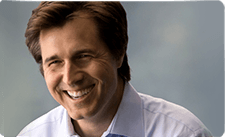 "Meet Them Where They Sweat: Mindfulness in High Performance Sports Psychology"
Dr. Michael Gervais is a sports psychologist whose clients are elite athletes across many disciplines, which includes a staff position with the Seattle Seahawks. In this in–depth interview with Tami Simon, Michael lays out the principles of how to apply mindfulness to performance not only in sports, but any other professional or artistic field. From an explanation of single–point focus to understanding what it means to "choke," Michael brings a unique perspective to the direct benefits of meditative practice. Topics include:
Why mindfulness is the central component in a full toolset of skills for high–level performers
The effects of guided imagery on performance outcomes
Methods for interrogating inner criticism that undermines confidence
How to decouple from the pervasive idea that "you are what you do"
21

KRISHNA DAS  
January 28, 2018 at 6 pm MT, 8 pm ET


Day 7: Creativity and Performance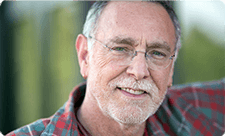 "Keep Singing: Chanting as a Meditative Path"
Across the world, many spiritual traditions use singing and chant to deepen the connection to the divine. For Krishna Das, chanting mantras is one and the same with mindfulness meditation—a potent method for focusing the attention, observing the present moment, and shedding egoic attachments. In this interview with Tami Simon, this world–traveling kirtan singer and former student of Neem Karoli Baba describes the ways chant can deepen presence, encourage compassion, and catalyze immense personal change. Highlights include:
Why mantras are like seeds whose blossoms will eventually crack the foundations of the egoic self
Chanting as a method for dismantling the armor of the heart
Why lovingkindness is perhaps the most important practice for Westerners
The most important lesson learned by Krishna Das from Neem Karoli Baba
GUIDED MEDITATION
Chanting to quiet the mind and open the heart: Krishna Das guides us through the process of mantras—repetition of divine names—as a practice to arrive here in the moment, entering into a quiet and deep space.
22

LEO BABAUTA  
January 29, 2018 at 2 pm MT, 4 pm ET


Day 8: Bringing Mindfulness to Our Daily Activities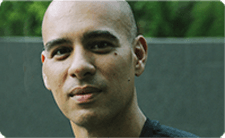 "Mindfulness: The Key to Habit Change"
Changing our habits can transform all areas of our lives, from productivity and decluttering to finances and family. However, habit change can be hard. Mindfulness turns out to be the key ingredient in doing so. We'll look at how to apply mindfulness techniques for more successful habit change, including:
How habits can transform all areas of our lives
The biggest obstacles to habit change and how mindfulness can help
Key mindfulness techniques for successful habit change
Simple steps to changing habits
GUIDED MEDITATION
A Mindfulness Practice for Changing Habits: A three–minute meditation practice to help with overcoming obstacles to habit change.
23

ETHAN NICHTERN  
January 29, 2018 at 6 pm MT, 8 pm ET


Day 8: Bringing Mindfulness to Our Daily Activities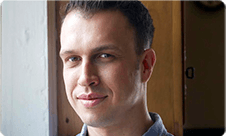 "No Such Thing as a Relationship Expert"
We need to understand the harm caused by both Western and Eastern myths about relationships, which is what Ethan Nichtern playfully but poignantly explores in his new book, The Dharma of the Princess Bride. On the Western side, there is the fairy tale myth that relationships might save us. On the Eastern side, there is the myth that a master of meditation has somehow figured out all of the difficulties of relationship and doesn't need to struggle with them ever again. Here Ethan explores:
How to spot narratives we have about what we as spiritual practitioners are "supposed" to experience in relationships
How to work with narratives of hope or salvation with respect to relationships
How to work with narratives of fear or cynicism with respect to relationships
How to find the middle path beyond hope and fear and discover relationships that allow us to discover basic goodness
24

RUTH KING  
January 30, 2018 at 10 am MT, 12 pm ET


Day 9: Mindfulness and the Contemporary World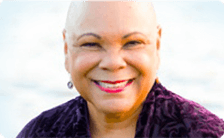 "Mindful of Race"
Racism remains one of the most deeply rooted and painful societal impasses of our time. It is fed through unawareness, the misuse of power, and our inability to bear witness to the truth of how things are. Understanding how we have been conditioned to think and respond is at the heart of both racial distress and racial healing. In this session, Ruth will explore:
Our individual and collective racial conditioning through the Racial Awareness Rubik
Six hindrances to racial harmony
Ways mindfulness practice supports clarity and softens the grip of racial anger, guilt, and fear
How forming a racial affinity group deepens racial literacy and kinship, and contributes to a culture of care
25

SHINZEN YOUNG  
January 30, 2018 at 2 pm MT, 4 pm ET


Day 9: Mindfulness and the Contemporary World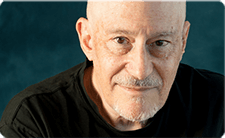 "How Science Is Relevant to Your Meditation Practice"
Few teachers bridge the gap between spiritual inquiry and scientific clarity like Shinzen Young. Known for his ability to illuminate how science can enhance meditation practice (and vice versa), Shinzen focuses this session on understanding the concept of impermanence. The emphasis in this workshop will be experiential, centering around Shinzen's "Focus on Flow" technique. Themes Shinzen will explore include:
The possibilities and perils of "techno–boosting" mindfulness practice
Impermanence as a purifying energy
Impermanence as an integrating force
Impermanence as a link between form and the formless
GUIDED MEDITATION
Untangle and Be Free: One of the Buddha's great innovations was to apply that analytic approach to resolving complex human issues such as the nature of selfhood and the nature of ultimate happiness. In this guided practice, Shinzen takes you through his streamlined modern version of the Buddha's method for untangling the components of self.
26

PEMA CHÖDRÖN    
January 30, 2018 at 6 pm MT, 8 pm ET


Day 9: Mindfulness and the Contemporary World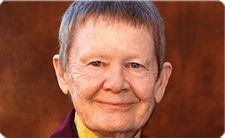 "Keeping Our Hearts Open to the Challenges and Beauty of Our Times"
Originally recorded at a live event in 2015, Pema Chödrön takes the stage with Tami Simon for a spirited interview. Here, they explore self–compassion, the cultivation of empathy, emotional resilience, and what it takes to turn toward painful experiences. Ani Pema also leads listeners in a practice for being with troubling events both in our personal lives and in the world. Join Tami and Pema to learn:
Why a simple, conscious pause can greatly enrich your moment–to–moment experience
The differences in Buddhist teaching styles when presented by men and women
Difficult experiences as foundations of greater understanding and happiness
GUIDED MEDITATION
Meditation is revered for its ability to cultivate tender–heartedness and activate compassion. Here, Pema Chödrön guides us in the centuries–old Tibetan Buddhist practice of tonglen (literally "taking and sending") for dissolving the boundaries we sense between ourselves and others.
27

SHARON SALZBERG  
January 31, 2018 at 10 am MT, 12 pm ET


Day 10: The Power of Loving Awareness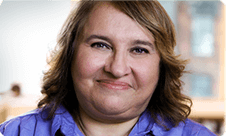 "Real Love: The Art of Mindful Connection"
Whether consciously or unconsciously, we all live our lives searching for a sense of belonging–yet often still find ourselves feeling cut off and alone. What holds us back from connecting with one another, and with our own core emotional needs? Sharon Salzberg explores here the art of mindful connection with ourselves, one another, and all of life. Drawing upon her new book Real Love, she shows us:
How self–love can emerge out of asking questions about the stories we tell ourselves
Why the realization that no one else can complete us actually enhances our capacity to love and receive the love of others
How we can open ourselves up to real love
How mindfulness lets us balance healthy skepticism alongside a genuine drive for personal growth and self–improvement
GUIDED MEDITATION
Lovingkindness: A guided meditation offering care and compassion to ourselves, others, and all of life (literally "taking and sending") for dissolving the boundaries we sense between ourselves and others.
28

THICH NHAT HANH    
January 31, 2018 at 2 pm MT, 4 pm ET


Day 10: The Power of Loving Awareness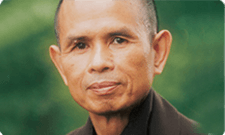 "Transforming the Suffering of the World with Mindfulness and Compassion"
To practice mindfulness is to practice breathing—and to breathe is to come home to the body and the gift that is life. Originally recorded as part of the Refreshing Our Hearts livestream event, this special session features an intimate presentation by one of the world's great spiritual masters. Here Thich Nhat Hanh describes the simple joy of focusing upon the breath and using its flow to settle in the endless wonders of this present moment, just as it is. Join Hanh to consider:
Why mindfulness of the breath is such a potent method for knowing the body
How we can embrace negative thoughts and emotions like a mother cradling her child
What "the Kingdom of God" actually means and why it is accessible in every single moment
29

JON KABAT–ZINN, PHD  
January 31, 2018 at 4 pm MT, 6 pm ET


Day 10: The Power of Loving Awareness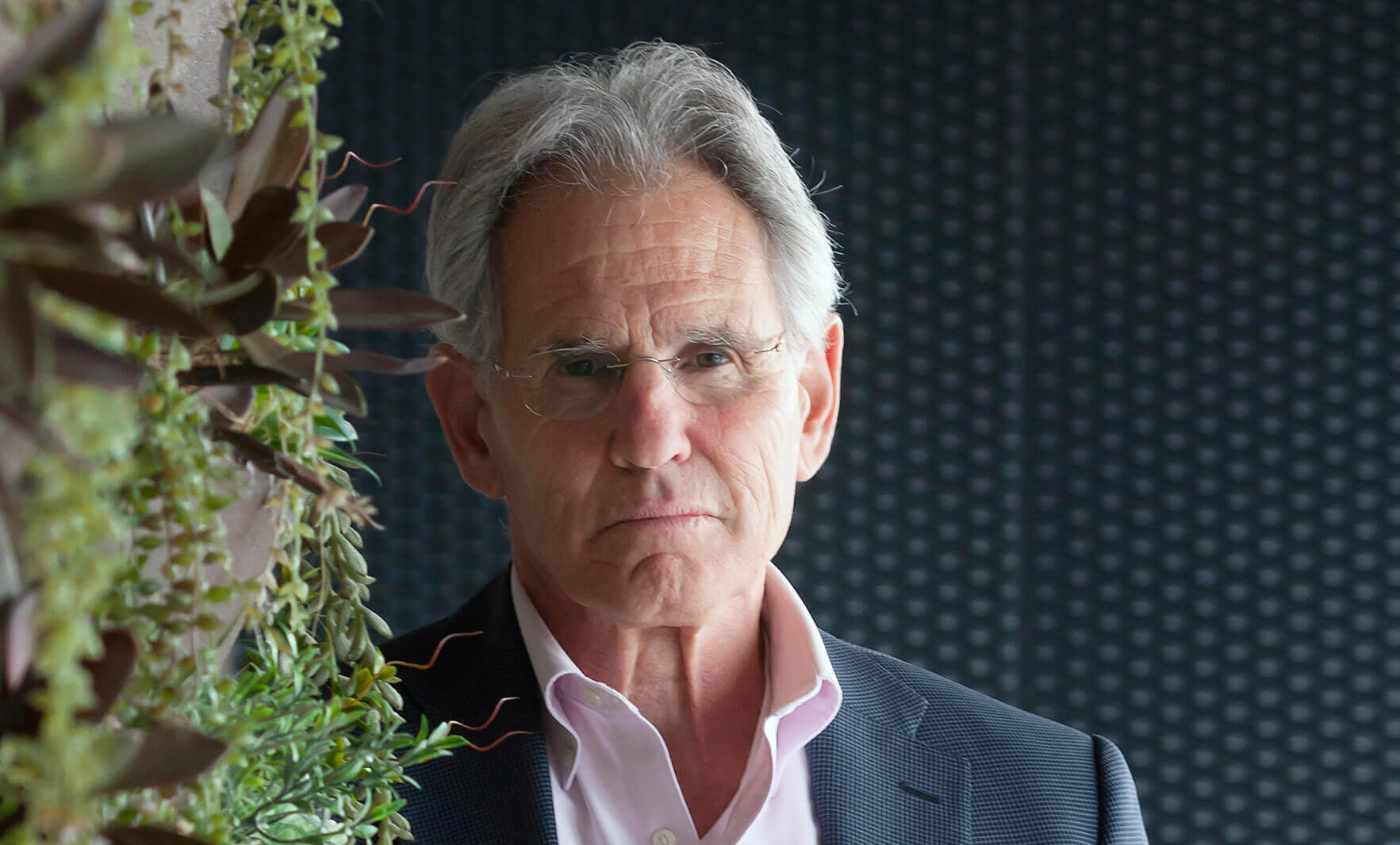 "Fully Embodied as You Are"
The greatest mindfulness curriculum is no less than our own messy lives. For Jon Kabat–Zinn, those difficult and awkward life situations that make us want to turn away–from stress at work to the all–encompassing issues that affect everyone on the planet–are in actuality the most effective gateways to the cultivation of mindful presence. By taking our seat and taking a stand (both literally and metaphorically) in our practice, every one of us can engage with everyday catastrophes with compassion, openheartedness, and joyous courage. Here Jon will teach:
The advantages of taking on our days from a state of choiceless awareness
How to meet the enormity of dukkha—the generalized, endemic suffering of humanity
Why recognizing our patterns of thoughts and emotions brings us closer to our ideals
30

JACK KORNFIELD, PHD  
January 31, 2018 at 6 pm MT, 8 pm ET


Day 10: The Power of Loving Awareness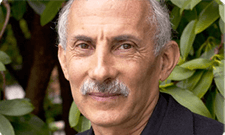 "Mindfulness as Loving Awareness"
Mindfulness can transform everything. It can be cultivated as loving awareness in meditation and every dimension of life. Jack Kornfield—known for being one of the people who first popularized mindfulness in the West—describes how we can live richer, fuller, more connected, more patient, and more compassionate lives through regular meditation practice. Topics include:
Loving awareness
Domains of mindfulness
How to embody and realize everywhere
GUIDED MEDITATION
Jack leads listeners in a ten–minute practice to connect with our own loving awareness and compassion through the many emotional states that arise in the body, heart, and mind. In this meditation, we also learn to bring our loving awareness to a specific relationship that needs tending, and to the larger challenges in the world.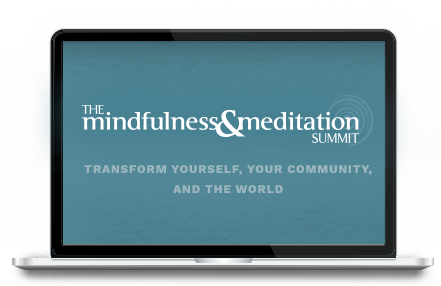 To Make This Life–Changing Summit Yours,
Get The Mindfulness and Meditation Summit Package Today
Lifetime streaming and downloadable access of the entire Mindfulness and Meditation Summit

Digital session recordings: Over 35 hours of practical breakthrough video learning presentations with over 20 complementary guided audio practices

The complete 10–part mindfulness meditation series led by Andy Hobson and 10–part lovingkindness meditation series led by Sharon Salzberg

Complete video transcripts, all printed presentation materials, and additional resources
Plus, you'll also receive 12 valuable bonuses, including: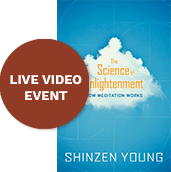 The Science of Enlightenment Mini–Retreat
Shinzen Young
(live video event; 2 hours)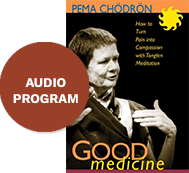 Good Medicine
Pema Chödrön
(audio program; 2 hours, 30 minutes)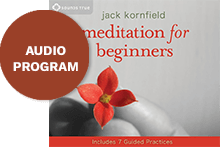 Meditation for Beginners
Jack Kornfield, PhD
(audio program; 2 hour, 30 minutes)
Additional Presenter Bonuses
Lake Meditation with Andy Hobson
The Art of Mindfulness in Daily Life by Vidyamala Burch
Relax and Retune Meditation with Elisha Goldstein, PhD
The Art and Science of Neuroplasticity: How Self–Reflection and Discipline Cultivate Neural Integration with Dan Siegel, MD
Generosity with Christopher Willard, PsyD
Karma: Taking Responsibility for Home by Ethan Nichtern
The Five Ways to Know Yourself with Shinzen Young
Guidelines for Forming a Racial Affinity Group by Ruth King
A Guided Self–Compassion Letter Writing Practice with Kelly McGonigal, PhD
We unconditionally guarantee your satisfaction with all Sounds True products for one year when purchased via our website. However, if you are not 100% satisfied with The Mindfulness and Meditation Summit for any reason, simply return it with receipt for a full refund.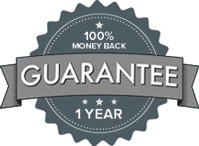 FAQs
How do I register for the free Mindfulness and Meditation Summit?
I missed a talk. How can I watch it?
All replays are in video format. They are available for 24 hours after the session was live. Please allow approximately two hours for the video to be available. Here is the link. If it has been more than 24 hours, you can purchase all the sessions in an upgrade package.
When will the downloads I purchased be available?
Your upgrade package will be available approximately one week after the summit ends. You will get an email notification when it is ready.
How do I contact customer service?
You may contact us Monday–Friday, 8 AM–5 PM MT.
Email: support@soundstrue.com
Phone: US Customers 1.800.333.9185 #3 International Customers 1.303.665.3151 #3
We unconditionally guarantee your satisfaction with all Sounds True products for one year when purchased via our website. However, if you are not 100% satisfied with The Mindfulness and Meditation Summit for any reason, simply return it with receipt for a full refund.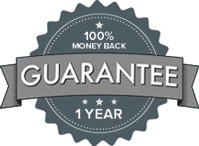 © 2018 Sounds True. All Rights Reserved.